20% Off New Shingle Installation
We Offer Financing on Your Roof Replacement & Installation

Murcia's Inc also offers lifetime maintenance on your old roof!
We offer financing, handle insurance claims, FREE maintenance of roofs throughout their lifetime, and extended warranty on new roofs!
Shingle Roof Services
Dependent on the type of shingles you've requested to have installed, shingle roofing has a lifespan of 30 to 50 years. With proper installation and maintenance, you may never have to replace them more than once through the duration of your time spent in your home. At Murcia's Roofing & Home Improvement of Durham NC, our experienced staff will help your home maintain its beautiful exterior with such services as:
Shingle Roofing Installation

Shingle Roofing Repair

Shingle Full Roof Replacement

Hail Damage Repair

Wind Damage Repair

Roof Leak Repairs

Shingle Roofing Inspections
If you own a home with shingle or composite roofing, you should schedule a professional inspection every three years to maintain your roof's integrity. Your home is one the biggest investments you make throughout your life, and maintaining it's integrity can keep your investment intact. Schedule a thorough roofing inspection with Murcia's Roofing of Durham County NC.
Siding Services
Murcia's Roofing & Home Improvement of Durham NC has the knowledge, skills, and experience to provide siding installation that will upgrade the curb appeal of your home and repairs due to "acts of God", like moisture & rot, win damage, hail damage, and debris damage. Our services include
Siding Installation

Siding Repairs

Siding Inspections

Moisture Damage Repair

Rot Damage Repair

Wind Damage Repair

Hail Damage Repair

Debris Damage Repair
The majority of homes across the Durham County area have vinyl siding, and it's also the most widely-used exterior for new homes. Your siding is your home's first line of defense against damage from the elements, so you'll want to make sure it's installed correctly by the experts of Murcia's Home Improvement.
Gutter Services
Properly installed & maintained gutter systems can protect the life of your Durham area home's exterior. Professionally installed gutters will allow rainwater to drain away from your house, which will give you, your family, and your property a lot of benefits. With Murcia's Roofing & Home Improvement, we offer many gutter services to protect your roof and ground holding up your home. Our services include:
Gutter Installation

Gutter Repair

Gutter Cleaning

Seamless Gutter Installation

Seamless Gutter Repair

Gutter Maintenance

Gutter Protection Systems
There are many different benefits to having a efficient gutter system. From preventing roof rot and foundation issues to keeping your soil stable and keeping pesky mosquitoes away, an up to date gutter system is vital for the safety of your home and the ground around it. If your home needs new gutters, Murcia's Home Improvement of Durham NC has got you covered. 
Interior Painting
Murcia's Roofing & Home Improvement of Durham NC can help you with your interior painting or repaint project to keep your home up-to-date with the latest interior design trends! A new paint color can drastically change the appearance of your home and is an easy and affordable makeover option when trying to keep up with current styles. Need drywall repair beforehand? No problem! Murcia's Home Improvement handles drywall repair as well!
Exterior Painting
Painting the exterior of your home or business can transform the appearance and make a great first impression. Exterior paint can also help protect your property against weather, insects or other damage. We are fully licensed and insured and take the safety of our team and customers very seriously. Pressure Washing is included in each of our Exterior Painting quotes to insure longer lifetime.
Home Upgrades & Updates
Decks, Remodels & Renovations, Flooring, Home Additions & Upgrades, Additional Square Footage

Thinking of turning your deck into a screened in porch? Or maybe you want an outdoor kitchen, or custom firepit? Have you thought about increasing your square footage by finishing out your basement or attic? Are you ready to remodel your outdated kitchen or bathroom? As a certified, licensed General Contractor, Murcia's Roofing & Home Improvement has you covered! For all of your additions, renovations, or remodeling dreams and ideas, Murcia's of Durham, NC will help bring them to fruition!
Some of Murcia's Services Include:
Kitchen Remodels

Kitchen Renovations

Bathroom Remodels

Bathroom Renovations

Flooring Installation - Vinyl Tile, LVP, LVT

Hardwood Flooring Refinishing

Custom-laid, Custom-paved Patios, Sidwalks, and Walkways

Masonry Work (Custom firepits, seating areas etc)

and more!
Cabinetry & Windows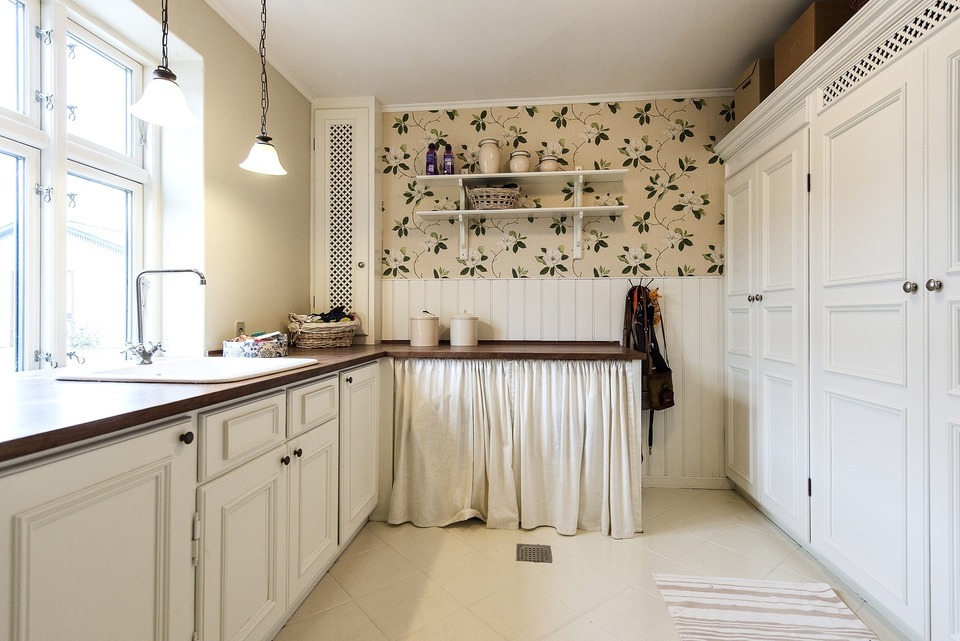 Custom-builds, Repairs, Installation
Want to increase your home's storage, and optimize square footage? Install custom built-in shelving units. Murcia's Roofing & Home Improvement can design and create shelving unique to your taste and needs for your home.
Proper windows deserve proper insulation. As a certified General Contractor, Murcia's Roofing & Home Improvement can install or replace windows for your residential property.
Types of Cabinetry & Windows Services:
Storm Windows Installation

Bay Windows Installation & Repair

Double Pane Installation & Repair

Bubble Glass Windows Installation & Repair

Frameless Windows Installation & Repairs

 

Window & Door Insulation Repair & Installation

Custom Cut Installation & Repair

Cabinet Hardware Installation or Replacement

Cabinet Staining

New Cabinet Installation

and more!
General Home Maintenance & Improvements
Home Repairs & Handiwork

Murcia's Roofing & Home Improvement of Durham NC also handles the minor general home maintenance and repair calls. From leaky faucets, minor drywall repair, cracked tiles, ceiling fan and light fixture installation etc, we can give you a rough estimate over the phone - please be as detailed as possible - and schedule your service call normally within three (3) business days. Murcia's prides itself on same-day solutions, so if you have something that needs fixing, we get it done ASAP! Call Murcia's Home Improvement today.
Some of Murcia's General Home Maintenance & Improvements Services include:
Power Washing

Pressure Washing

Drywall Repair

House Cleaning

Light Fixture Installation

Ceiling Fan Installation

and more!
Outdoor Maintenance
Landscape Design & Maintenance

Yes, Murcia's Roofing & Home Improvement of Durham NC also handles your property's outdoor areas. By hiring a General Contractor, one call provides every solution to your home's needs.
Some of Murcia's Outdoor Maintenance Services include:
Landscape Design

Landscape Maintenance

Lawn Care - Mowing, Weed-eating, Edging

Custom-built Firepits

Custom-built Gazebos

Power Washing

Pressure Washing

Fall Cleanup (Leaves and Debris)

Winter Cleanup (Snow Removal and Debris)

and more!
If You Haven't Heard From Us In One (1) Business Day, Please Call 919-381-2795 or 919-591-4761